A Little Note on Clement and Pekoe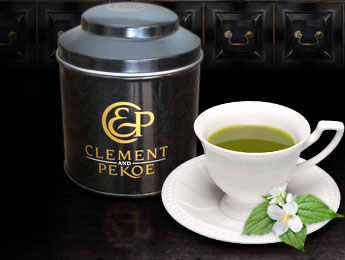 Our tea is supplied by Dairine of Clement and Pekoe. For the winter months we will be serving steaming hot black chai tea infused in milk with honey!
Other teas from Clement and Pekoe include:
Assam Corramore - Traditional Black Breakfast Tea
Long Jing - Chinese Green Tea
Earl Grey Darjeeling - A wonderful Darjeeling scented with Bergamot
Summerfruit Berry Blend - Raspberry and Strawberry Blend
Turkish Apple Mango and Mint - A wonderful sweet blend with a hint of mint!
Organic Peppermint
Organic Camomille Flowers
Ginger and Lemon Spice Rooibos - A fusion of red tea, fruit and spice.
Organic Rooibos
White tea with Lemon and Rosemary
All of the above teas are served in beautiful cast iron teapots from Le Palais des Thes, 31 Wicklow Street, Dublin 2. We also sell these teas in 100g loose leaf bags to take away and enjoy at home.